Learn Anywhere. Inspire Anytime.
Online and on-site Professional Learning with over 100 practical tools and activities.
Get Started
Learn More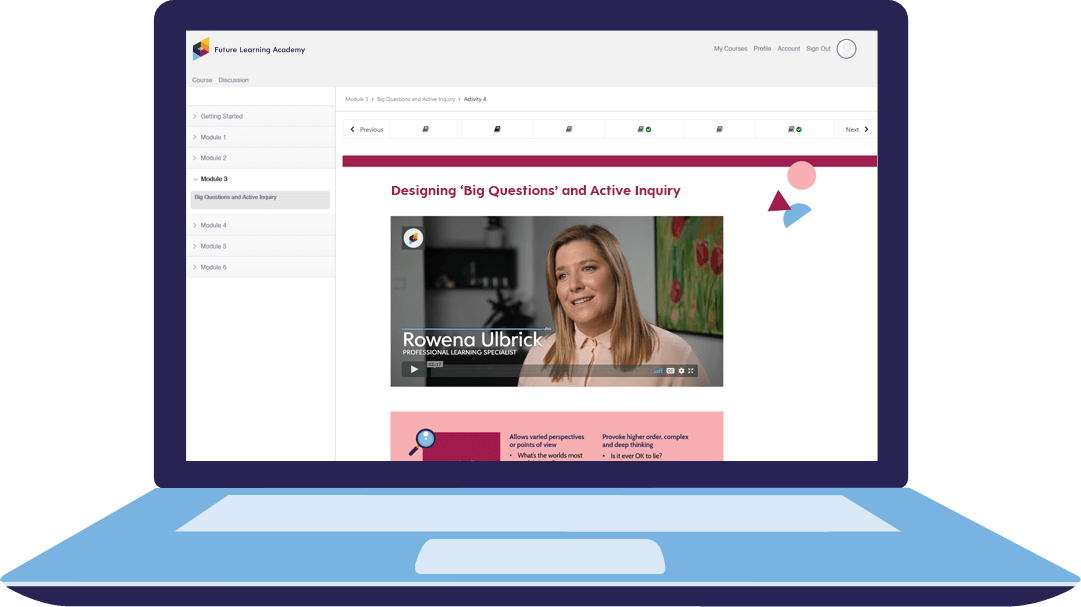 Future Learning Courses
Level-up Your Learning Design
Advance through any of the seven clearly defined Future Capabilities, essential for every learner. On-demand courses aligned to your needs, and scalable school-wide.
Aligns with Curriculumn Frameworks
Supports you to design, evidence, assess and report to national and state-based curriculum frameworks.
Tools To Impliment Today
Co-designed with leading schools to give you practical tools and resources to impact student learning.
Rapidly Up-skills Educators
Measure professional practice and be rewarded for success with Digital Credentials.
View Courses
How Ready Are You?
Download your free report on Future Readiness:
Discover the building blocks for future focused learning
Establish your school's Future-Ready focus
Foster an environment where innovation will flourish
contact the academy Take The Next Step
Identify how Future Learning can add value to your PL or teaching program and build your roadmap to achieve a meaningful curriculum.
30-Minute Services Overview
Gain insight about blended learning.
Overview our packages and options.
Determine if Future Learning is right for you.
1-Hour Strategy Meeting
Review your goals and needs.
Explore your options and pathways.
Outline your new strategic direction.